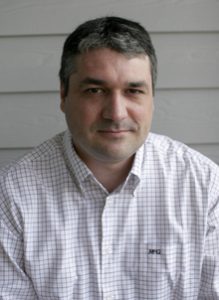 Email: jraskin [at] ulb [dot] ac [dot] be
SnailMail: ULB – Campus de la Plaine, CP212 – 1050 Bruxelles – Belgium
Tel: +32 2 650 55 92
Fax: +32 2 650 56 09
CV  I received a Master (1995) and a PhD (1999) in Computer Science from the University of Namur (Belgium). From Oct. 1995 until Sept. 1999, I was a junior research associate of the Belgian National Fund for Scientific Research (FNRS).  In Oct. 1999, I was appointed on a tenure-track Professor position in CS at the Université Libre de Bruxelles (ULB) where I received tenure in Oct. 02 and I am full professor since 2009.
My research is supported by the Fondation ULB. The fondation supports researchers in a large number of subjects. If you want to donate, please click on the following link.
Awards
Some recent talks

Publications

Recent projects
PC chair, PC member, editorship
PhD Students
Post-docs